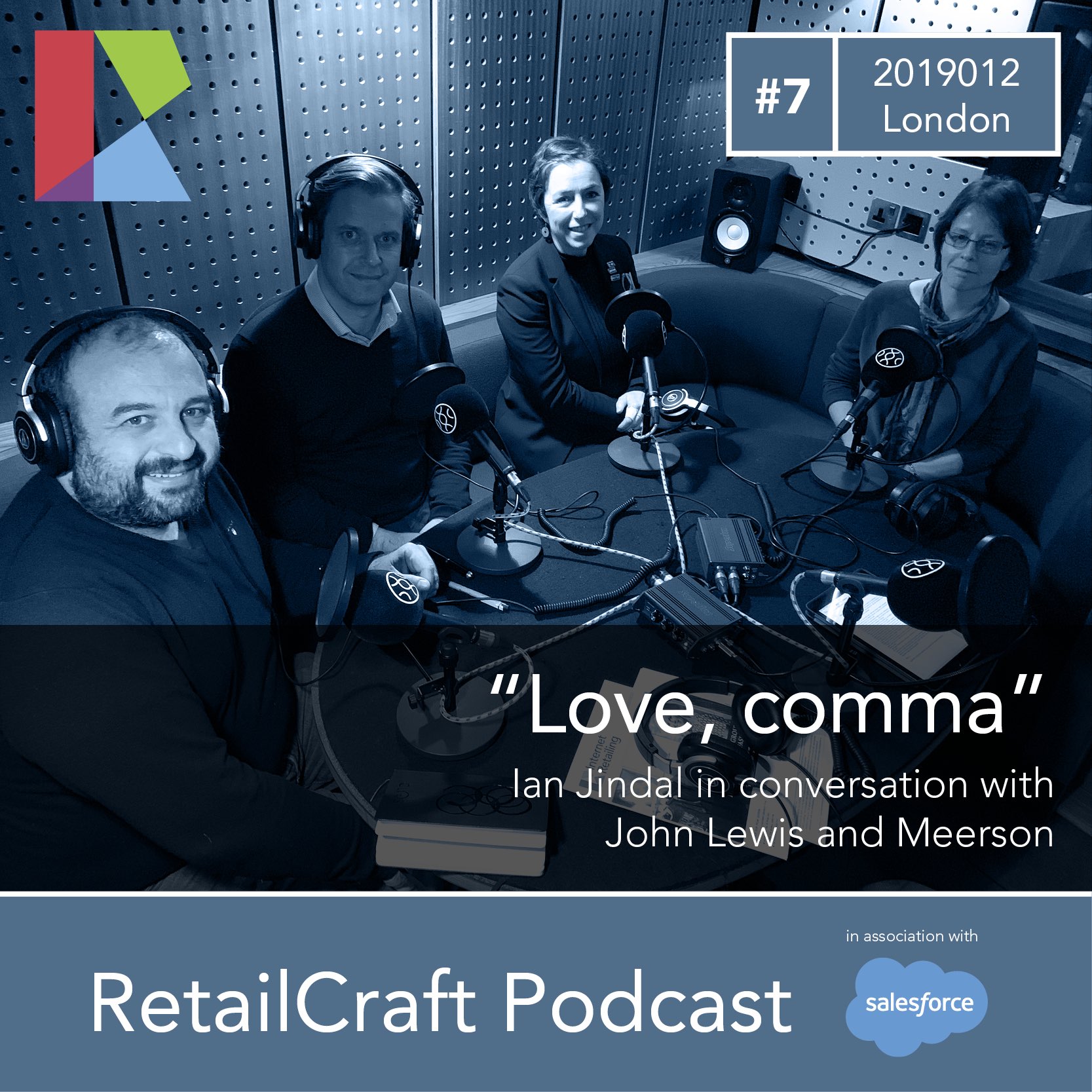 Sienne Veit, (Director, Digital at John Lewis) and Alexandre Meerson (founder of the eponymous Meerson brand) join us the studio to chat over a range of topics - although we keep coming back to love!
Sienne's role covers a very wide brief and is central to John Lewis' drives to be a multichannel, digitially-enabled, customer-centred business. We learn about the role, and the John Lewis approach to innovation, plus the role of digital in the UK's favourite retailer.
Alexandre then takes us on a creative and commercial journey - a rare and privileged insight into the founding of a brand, the obsession with design and experience, and how to grow a brand that was born digitally yet is rooted in the personal and the exceptional. 
Run time: 45 minutes.
Information:
Sienne Veit: https://www.linkedin.com/in/sienneveit/ and www.johnlewis.com 
Alexandre Meerson: https://www.linkedin.com/in/meerson/ and http://www.meerson.com/ 
Jamie Merrick: https://www.linkedin.com/in/jamiemerrick/
Ian Jindal: https://www.linkedin.com/in/ianjindal/ and www.twitter.com/ianjindal
Recorded on location in London, UK at Spiritland Studios. Episode photo credit: Ian Jindal.